Personalized Gift Ideas: Top 103 Gift Ideas of 2023
Personalized Gift Ideas: Top 103 Gift Ideas of 2023
What are the best personalized gifts?
I've seen a lot of different ideas and gift guides for personalized gifts in various places. USAToday, NYT, Buzzfeed, and a thousand other places have some really great, relevant lists.
What I want to do in this article is collect some of the best personalized gifts not on Amazon, from small-time gift-makers and from big-time consumer lists, which I've collected from across the web (from an engraved cutting board to individually pressed records, and from rented billboards to personalized toilet paper) in one place.
This is the exhaustive list. (At least, I'm exhausted from making it.)
Here's Our 103 Best Personalized Gift Ideas for 2023
Cassette tapes in 2023? Might seem counterintuitive, but who for those of us who grew up listening to tapes over and over, it's a comforting throwback. Plus, you can get the tapes printed with your new, heard-it-before-it-was-cool tunes.
So, for the hipster in all of us, there's these amazing custom cassette tapes.
Get back to handing out sweet mix tapes to your friends.
If you're like me, the one thing you're consistently forgetting is your keys.
Give someone the place where they know they'll always be, and add an extra special engraving to remind them who cares they don't get locked out of their apartment again.
Wine tumblers to beat the heat. These personalized gifts will keep the good times rolling!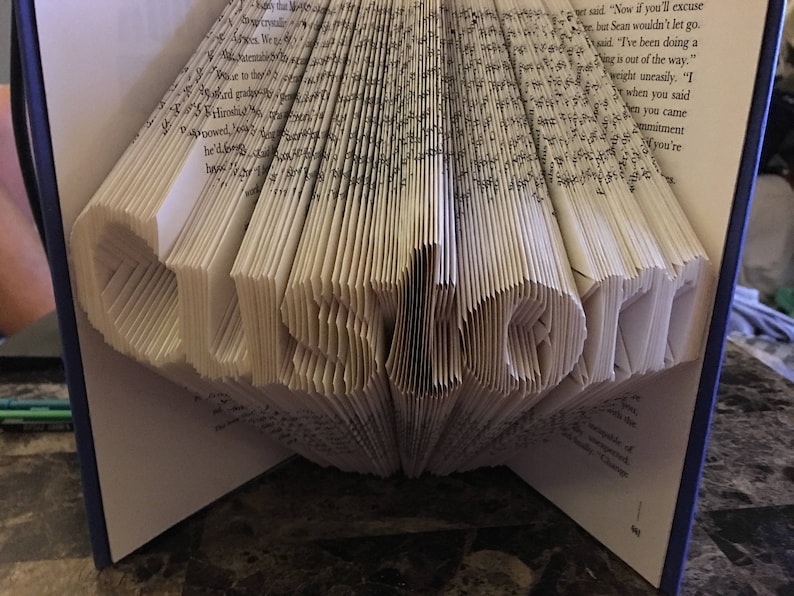 It might seem like a waste of a good book, but not a waste of memories!
To remember good times with good people.
I wish someone would get me one of these so I wouldn't have to go rummaging around for a bottle opener in my miscellany drawer. It's a dangerous business.
One of the best personalized gifts for beer enthusiasts!
You know that friend with all the funny hats?
They'll love another which really expresses their humor and style!
Keep that bourbon chilled but still neat with these EXTRA NEAT whiskey stones.
We all have that friend who wears the wildest socks.
Add to their collection of ankle-length comedy and positive spirit by ordering a pair of personalized socks. 
There's a lot of eco waste in the candlemaking industry.
Here's a simple way to cut back on it and give someone a great smelling home at the same time.
 There's endless creative potential with one of these tile mats; you can draw funny little pictures, or just be boring and say "welcome" on it.
For if you want to be comfy on the couch but also need to remember where you live.
A memorable gift for kids!
You'll only regret it if your toddler works up the confidence to "fix" that one really stubborn sink drain in the guest bathroom.
Give random yet personalized gifts to your friends, family, and colleagues using Canva Stickers. It could be surprise good-jobs, daily affirmations, celebrations, thank-you messages, and reminders. You could also add it to your existing gift boxes. With millions of free templates and icons, you could surely make it tailored to their personality.
Be swanky and smell like Arnold Schwarzenegger with one of these cigar cases.
You can't go wrong with a Rocketbook.
It's a reusable, smart notebook which still give you the classic pen and paper experience. It crosses the gap between writing your notes in a normal notebook and writing them on your phone or pad with a stylus.
Reusability is one of the best features of a Rocketbook; waste reduction makes it a more eco-friendly product for a fellow employee. The mini version is just as cool.
The adult version of the children's toolbox.
For fixing what your toddler tried to "fix" with their custom toolbox.
For those of us who not only lose their keys, but their phone and chargers to match. A personalized gift for organization!
Lauren Bundle of Courant told me:
A charging pad and catchall is a great placement gift for everyone!
This is such a cool gift!
I always just put my phone in like a mug or a bowl or something to amplify sound, but this beat block is designed specifically to channel sound to the max without needing to be charged.
This bad boy is compatible with all iPhone models and comes with the engraving at no extra cost.
Get it engraved for your gift recipient so they can pump up the jams and feel cared about.
Makes a great personalized gift for the holiday season!
Every office has a few well-hydrated H2O enthusiasts who carry their own bottle around with them wherever they go. They're very rarely seen without it.
Consider getting them a bottle that matches their style and adventurous spirit.
Price: From $38
You could maybe chop a tree down with one of these bad boys. Or make your groomsmen think you're way more macho than you actually are.
Your choice!
This personalized gift sure makes the cut!
 Vans shoe company has great personalization tool. They will even stitch custom wording on the heal of most of their shoes. It's a great spin on a classic shoe.
And Vans aren't the only shoes you can customize! Chaco, Nike, and Converse footwear can also be customized just for you or your gift recipient.
Watch your loved ones strut home in comfort, style, and a pair of unique shoes.
Personalized cigar boxes make great groomsmen gifts and Father's Day gifts.
Here's an idea! Get one of these and turn it into a gift box for something other than cigars.
Let's face it: when you're stuck in a global pandemic, one of the best things to relax is to just do a big puzzle.
Maybe help someone else take it easy with a personalized gift puzzle. Or ruin their lives by just making it a photo of a blank piece of paper.
For the person who always has a handy blade on them; get them an even more special one that shows how much you care.
I think this gift is absolutely brilliant!
Billboards can be surprisingly cheap; get one near you and show your wild appreciation for a family member or friend!
Does someone you know live on the edge without phone case? Is it constantly falling with speed towards the ground?
A custom phone case is a good go-to. It's a small, practical item that shows you want their screen to stay in one piece.
I love these personalized gift docking stations so much!
They're really simple, rustic, personalized docking stations to hold various personal belongings and save your neck from looking down at your phone 24/7.
This keepsake for baptisms is, at first, a great little toy for your child. Later on, especially if you have a few more, it can become a set to place on your mantel or a bookshelf to remember the moment.
If they're dreaming of snowy days, get them one of these cute little snow globes for Christmas and the holiday season.
It's perfect to keep at the job or at home!
For the keen-eyed poker player or consistent champion of Go Fish, a customized deck of cards is just simple fun!
They might have enough, but they'll always take another!
Goofy or meaningful ornaments are a solid go-to this holiday season. Get one that you think will get your friends in the spirit of Christmas.
Sometimes things just go together! Do you have someone in your life you just fit with? Your sister, bother, best friend, significant other? If so, you need this ornament! It features a bright green avocado next to a slice of toast with smiling faces and a cute banner! Get your names on the bottom of each character and the year at the top!
Get Dad a meaningful, useful present for Father's Day or his birthday.
The hammer comes laser engraved to your specifications so you can really NAIL his special day.
There's so many hammer puns. Like this one: "I just wrote a song about hammers. It's a real banger."
These are a fun way to show your appreciation for their generosity and time.
If they're the type of person that's really into their car, it shows you see their passions and you want to encourage them.
Pretty much everyone's got on on the back of their phone.
Get them one that just... pops.
An
engraved pen
from us is a nice, affordable option!
Consider the Cross Calais Ballpoint Pen with their name engraved on the cap.
It's an easy-to-choose, meaningful choice for the best personalized gift that's sure to make anyone smile.
There's tons of options to pick from; get them one that really strikes a chord!
Chris Mathe from PickWorld shared with me,
Custom picks are great even if you don't play. Recently we've been getting a lot of work from beard and haircare companies who use the picks to scoop product out of the container.
Get them something that makes people ask them, "Have you watched Queen's Gambit?"
A personalized desk wedge is the best way to either provide you with an opportunity to make your coworkers laugh or show your real appreciation in a new way. It may earn you some well-deserved respect around the office.
Engrave it with "World's Best Boss," or perhaps "Grand Master of the Water Cooler." Whatever works!
Check out personalized jersey's for the sports fanatic. Places like MLBShop.com and NFLShop.com have a wide selection of sports memorabilia that they're sure to love, or consider getting them a gift card towards their next purchase.
Help them show their best fandom!
It's a spatula.
That is all.
For that one caffeine-dependent overachiever who talks through the steam rising over a coffee mug in the morning.
Help them achieve their goals even more with a coffee mug that's got an extra-special cartoon portrait of them on it.
One Uncommongoods.com's customer said:
"Got these mugs for my close friends and it made the apartment feel cozier. Everybody loved how much their cups resembled them, and the size! We all use them for different liquids lol, great quality, and the designs don't fade away. Also appreciated how easy it is to personalize them and how they send you the design you confirm before they make them." -Sam, Iceland
This is such a great idea!
Basically they comb through classic books and replace the name of the main character with the name of whoever you want, and voila! They become the main character in what was once a Sherlock Holmes novel.
A shot glass is a fun way to commemorate good times with your friends.
Get a shot glass engraved with their name, title (official or unofficial), or perhaps something to remind them of that one time when someone may or may not have danced on the bar tables.
They'll love an engraved cutting board on which to do some cutting, chopping, slicing, and dicing.
Engraved cutting boards make useful, thoughtful presents for the foodie and the avid cooking show follower.
Price: From $20
Get one of these to hold your fine, covenantal jewelry, and remind you of who do it for.
Get your initials on it!
Feeling lost in 2023?
There's a personalized compass for that!
Make someone's office look extra fancy with this clock and double pen desk set.
Great for lawyers! A little redundant for watchmakers!
A customized wallet is special for anyone who likes cold hard cash. Or else it's just good to have.
Leatherology also a great selection of personalized wallets.
And there's a thousand of them on Etsy.
Here's a goofy one!
Get their name in a Krazy straw so they look completely ridiculous drinking their kombucha or whatever it is that's healthy now but won't be in six months.
Give someone an extra-engaging presentation or an extra-dizzy cat with one of these engraved laser pointers.
Get a university sweater that says more than just "COLLEGE."
Get one that says like "Jim Bob's College" or "Thorbjornsson University" or something.
Well, they've done it. The fun people over at Mouth have made personalized foodie baskets, and some of their most popular items are pickles and other harder to find renditions on common food items.
Mouth lets you pick your price range and the dietary restrictions of your recipient in order to find the perfect combination of pickles, Black Tea-Infused Cheese, and some vegan delights. It's like a little survival kit to keep healthy for fun foodies.
Price: Varies by size of the basket
Get centered on a mat of your own specifications!
Don't bend over backwards to get your friend to try yoga! Get them a sweet new mat to start them off right.
I use one just to do savasana for like three hours at a time.
Calendars are a great gift for someone's office space or a place in their home.
At Snapfish, you can put one of your favorite photos of them on their calendar.
Great Odin's Raven! It's Beowulf's very own personalized beer mug brand!
Legend has it that these personalized mugs from AleHorn were cut from a ram who grazed at Yggdrasil's roots... or something.
A fancy train case to carry toiletries like an absolute QUEEN.
It's okay if you're the kind of person who doesn't throw out their Thanksgiving door pumpkin until April; but here's a stylish, light-up version that will never rot!
So, in theory, you could leave it out all year round.
While on the pricier side of things, we just couldn't help but add Vinylify to our list of awesome personalized gift ideas.
If your loved one has a deep love for music and a love for their record collection at home, consider making them a customized record out of a selection of songs you know they just can't stop listening to.
Or you can get them a more reasonably priced gift card to help them craft their own ideal record!
Vinylify have been widely praised in Wired Magazine, Uncrate, and Cnet.com for their affordable and individually pressed vinyls.
It's one of those needle-to-the-groove perfect presents.
I think this is one of the best gifts in the list by far.
Get personalized toilet paper to create memories that just won't wipe away.
While it's a bit pricey, a personal neon sign is one of the coolest personalized items we've seen, check out these neon signs from Yellowpop. A small one might make a great addition to a bedroom, hangout spot, coffee corner, man cave, cubicle, or office space.
Also, be sure to check out these Neon bar signs.
For the crazy cat lady, take a look at this neon cat sign from VinaCustom.
An engraved cookbook stand for the kitchen will obviously make a memorable gift for whoever makes that mean apple pie.
These are great!
Get flower pots with someone's name or your favorite quote printed on them, and watch the memories grow!
Here's an easy choice for office or home personalization: coasters.
Get a coaster set with characters from their favorite movies, family members, or pictures of calming landscapes from a far-off land all printed on them.
A barrel with their name on it will give them a fun method for aging their whiskeys!
Personalized K Cups are perfect for the "don't talk to me till I've had 4.5 sips of my Keurig coffee" friend.
Write them a funny little message on them to get them up and going in the morning.
Well, it's a weird one, but...
Yeah, this is just weird.
Get it for your really weird friend.
For an incredibly affordable price, My Name Necklace lets you add a personalized touch to your friend's new gold or silver necklace.
It's the perfect gift that just says, "This is me!"
An engraved Cross journal and pen gift set is perfect for anyone who takes copious notes or likes to reflect in writing at the end of the day.
Get this gift set for your writer friends to show them you care that they have enough space for all those big thoughts.
A fun T-shirt boosts morale!
Get your recipient a shirt with a quote they love or something funny they said to you in passing that encapsulates who they are to you.
Kit your friends out in personalized T's!
Personal photo books are a classic, and Shutterfly makes them super affordable!
Collect a bunch of your favorite memories in one place to make one really special gift!
Give a loved one the gift of a safer laptop.
Personal leather laptop cases are a classy gift for every remote worker!
Stay comfy in one of these monogramed fleece robes.
Get your initials embroidered into it to add that extra personal touch.
An amazing gift for pet lovers!
Get a fun portrait painted of your favorite family pets!
Both Cuyana and Madewell offer high-quality monogrammed bags.
Take a look at their various buying options and find the best personalized bag for your loved one.
There's always someone in your life who's always rubbing their shoulders and asking if anyone else is cold.
Get them the tool to combat their own personal arctic breeze!
We all have to do our part during this pandemic.
A personalized gift face mask helps your friends stay safe and keep their personality out where everyone can see it at a safe distance.
SUCH A CUTE GIFT!
Get your li'l munchkin a sweet hooded blanket for the ultimate baby nap aesthetic.
Whether their preference is red or white, you can't go wrong with a wine glass engraved with a funny quote, or just get your loved one's name on it.
Fanny packs are just plain fun! Someone who wears a fanny pack usually has a lot of confidence and fun energy.
Maximize the vibe with a uniquely crafted fanny pack!
For the ultimate Dwight Schrute fan!
Custom bobbleheads make really funny desk items. It expresses humor and the ability to not take oneself so seriously—especially at work!
Give one of these awesome wine subscriptions to go with their personalized wine glasses!
Give a pendant necklace for every day wear and remembrance!
Other similar options include an initialed pendant necklace, or one of these awesome constellation necklaces to represent their astrological sign.
Get this sleek silver ring engraved to your specifications.
It makes a really cool embellishment to stylish, bold, unapologetically ring-wearing, male fashion.
These engraved journals are so high-quality. We love them!
Legendary Moleskine Journals covered with vegetable tanned leather and personalized with your favorite quote, name or special date. They are handmade in a small family workshop located in Mooresville, North Carolina,USA.
They have a really cool, subdued aesthetic that every journal buyer is sure to love.
Engraved cufflinks make amazing personalized groomsmen gifts to commemorate the time they stood behind you at the alter.
Keep it stylish and matching!
Similar to #84, you can engrave whatever image you like on one of these rings.
They make a very special, unique piece of jewelry.
88.) Personalized Stationary from Curio Press
Send letters with your own name already printed with professional or personal styling on it.
Curio Press is a woman-owned and -operated family business that makes every order by hand.
Stationary like this really sends a message!
Buy one of these amazing customized cheese board for charcuterie and dinner parties.
Get your initials engraved on it or the family motto!
90.) The Best Personalized Gift of Beer Growlers
Beer growlers are great gifts because they can be reused, and most any brewery will be more than willing to fill it up to take home.
Crystal Imagery has a beautiful selection of designs and styles ready for your customization.
Get it engraved with a personalized gift message or a funny picture!
It's sure to melt the wax around the heart of even the most difficult person in your life to shop for.
Jewelry speaks volumes to the value you place in someone you love.
Get initials or names engraved on one of these for Valentine's Day and give it to that special someone.
Flasks are a must-have for dry weddings and a day on the green.
Get them one of these with their name engraved on it so they remember what their name is when the time comes.
What's better to pair with a flask (besides bourbon) than a pair of rocks glasses!
With one of these neat rocks glasses, everything will be al-rhye-t.
What a super cool product!
Get your family tree with all their names printed out and framed to remember all that came before and all that's growing still.
These have been so popular lately, and they pair well will the personal family tree.
Get a DNA test to see the regions of the world where your ancestors lived and loved!
97.) The Best Personalized Gift for Pet Lovers: DNA Test for Dogs
And do it for your dog too!
Don't let your friends fear dropping their phone anymore, but also give them the personal touch you'd want for your own phone.
Stick it on stuff... so they're always watching...
A personalized star map makes a great birthday present and can represent the month of your loved one's birth.
It's also great for science fiction nerds!
For the friend who constantly loses their charger, but also needs a little sprucing of their electronics.
Customized charging ports make really simple, easy, useful gifts, and they pair really well with other tech-savvy gifts.
This particular one by Classy Chargers is a Universal 5W wall charger, perfect for Apple certified cables. They even have fully customizable power banks! 
Put a high-quality photo on a shower curtain. Make it funny or meaningful! A great idea is printing the cover of your friend's favorite music album on it.
Or put a picture of you and the rest of your friends on it to remind them of the crew!
A Framebridge frame is a great personalized gift for friends and loved ones because they immortalize their stories with a custom message on a the mat, a brass plate of the frame, or a story pocket on the back, all on a single frame. 
With a Framebridge you can tell the story of past and present.
Phew! That's a long list.
I hope something in this list is the perfect gift for your loved one this year; at the very least, I hope it gets your gears turning about possibilities!
Which of these personalized gifts are your favorite? Mine are obviously personalized pens!
Let me know which ones you like best in the comments!
DISCLAIMER: Dayspring Pens may receive a percentage from purchases through affiliate links.
Sam Di Nardo is an author for Dayspring Pens, where she has honed her expertise in ballpoint, rollerball, gel and fountain pens since joining the team in 2018.

From her initial role as an Engraver to becoming the Production Manager, Sam's journey has been marked by her passion for the history, manufacturing, and the unique value of gifted writing instruments.

A graduate of Regent University with a degree in English Literature and a special interest in Old Norse literature, dive deeper into Sam's world and discover why she's your trusted guide in the realm of gift pens.