Healthcare Workers Discount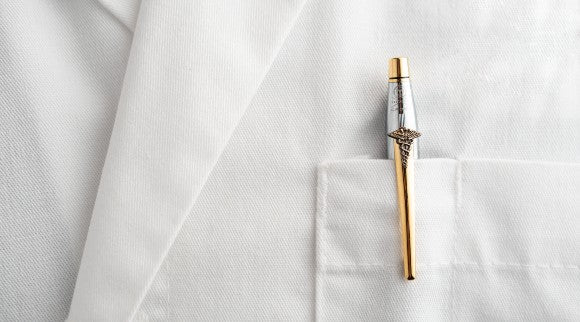 Healthcare Workers Discount
Our Dear Health Workers, Here's An Exclusive 20% Discount to Say Thank You

We salute you, and we're grateful for your service. And so we at Dayspring Pens recognize our modern-day heroes in scrubs and uniforms. To thank you for your service, we want to give you an exclusive 20% discount on Dayspring Pens collections.

Contact us if you're a verified medical professional, nurse, or healthcare worker. Let us know that you're interested in the hero discount, along with a document or ID card confirming your status as a healthcare worker.

Invite your eligible colleagues, family, and friends while waiting for your activated discount code!
Who Is Eligible?
All health workers in the United States are welcome to sign up for our hero discount.

Healthcare professionals:
Hospital nurses
Doctors
Medical researchers
Health technologists and technicians
Flight nurses and hospital medical pilots
Physician assistants
Certified Medical Assistants
Diagnostic Medical Personnel
Pharmacists
Other hospital employees

Not sure if you're eligible? Send Jessica an email at jessica@dayspringpens.com to verify your eligibility. We'll let you know if you're qualified for the discount.
FAQs
How long will the discount code be activated?

We will process and activate the unique discount code within 24 hours after we receive your application. We'll send you an email once your discount code is active.

How many times can I use the discount code?

You can use the discount code as many times as you want, with no minimum purchase requirement.

Can this discount be combined with others?

The discount code can't be combined with any other deals from Dayspring Pens.

We dedicate this special offer to our heroes, first responders, and healthcare workers. Take advantage of our exclusive 20% discount today!

Get exclusive deals and updates when you opt in to our newsletter.