How to Create Remote Worker Happiness and Connection in 2023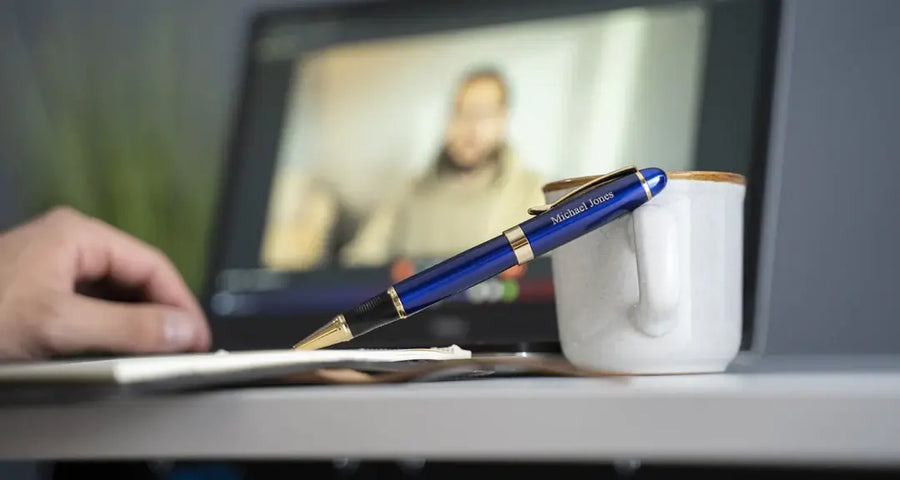 How to Create Remote Worker Happiness and Connection in 2023
Remote worker happiness and connection are vital in today's work environment. To understand this better, we surveyed remote workers and interviewed four business owners.
Today, I'm going to talk about:
What the data on remote worker happiness says

How these businesses handle the remote working environment

The tools that can help build your remote company culture.
Here's what we figured out.
Remote worker's self-reported happiness level
How connected the employee feels to the business
How businesses stay connected to their remote workers
The key takeaways for creating remote employee happiness
Click here to read the full survey results.
Are Remote Workers Happy?
We surveyed 288 remote workers to determine if they feel their lifestyle and productivity has improved since moving to remote work. As per the results, 74.3% agreed that their productivity improved while 74.7% said their lifestyle had improved.
These findings coincide with the larger scale survey done by Tracking Happiness. This survey focused on the strong correlation between life happiness and work happiness as well as the 20% increase in life happiness that occurs in workers who are fully remote.
Remote work does increase employee happiness and lifestyle improvement.
Remote Worker Connection to Company Culture
Next, our survey sought to explore the employee's sense of company connection and loyalty.
We posited the statement "I feel connected to the company that I work for."
38.9% of remote workers strongly agree that they feel connected to their business despite being physically distant, and 33.7% somewhat agree.
Most surprisingly, 59% of remote workers stated they either strongly agreed or somewhat agreed that they felt a greater sense of loyalty to their company through remote work than they experienced when working for a company on site.
This evidence shows that employee happiness and company connection can be fostered and increased through remote work positively.
So in what ways can you help to foster your remote worker happiness?
We interviewed four remote businesses about their company culture and this is what we learned.
How Businesses Create Remote Worker Happiness and Connection
We interviewed Carson McComas of Fuel Made, Alex Oxford of TaxValet, Brian Toomey of JB Analytics, and Jeff Oxford of 180 Marketing and asked them the following questions about their remote work companies:
How would you explain the general attitude of your staff in a fully remote workplace?

How have you tried to help your employees to feel connected to your company and how has this affected team loyalty or morale?

What tools or initiatives do you use to build team loyalty and corporate culture? (Eg. corporate gifts, incentive structures, managerial strategies, etc.)
Working with the general attitude of your staff
The first key to having a happy remote work environment is setting a positive outlook. Additionally hire employees who already have an interest in remote work.
The starting point for a great team and happiness in the workplace is hiring the right people for the job.
Jeff Oxford of 180 Marketing stressed that culture is the most important tool for company culture:
There are plenty of A-players with extensive experience and capabilities that we've turned down because they just didn't mesh well with our team's culture. We want people who are smart and passionate, but are also someone we could sit down and have a beer with.
It is also incredibly important to have people in remote working positions who actually want to work remotely.
Both Alex Oxford of TaxValet and Carson McComas of Fuel Made stated that remote jobs are a huge incentive for all their employees.
McComas said,
It's often listed as the perk they appreciate the most about working here. They share that they love the flexibility, improved ability to maintain work/life harmony, lack of commute and associated stress, and better ability to focus while working. Occasionally they'll have to address some loneliness or friction in team communication, but they share that those issues are a small price to pay for the benefits.
McComas points out that the desire for flexibility is:
Pivotal to the employee

A useful way to avoid micromanagement
Avoid Micromanaging
Micromanaging will be the death of the remote work environment since it is impossible to be physically present. Instead, the focus of the business must be completing a task or a goal by a certain time. How the employee gets to that goal is entirely up to them.
Part of the draw of a remote work environment is that the employees do not want or need constant oversight. Brian Toomey of JB Analytics sticks firmly to the principles of ROWE and a results-oriented business for this exact reason.
Jeff Oxford put is this way,
Other than a few minimal requirements, our team members have the autonomy to approach problems and complete tasks however they'd like. By giving them more freedom and the ability to work autonomously, they...feel respected which has helped to create more loyalty.
Focus on hiring the right people for your company. Additionally, give them the freedom both of location and of workflow to accomplish their goals.
Facilitate communication and connection
Open communication must be a big part of the work dynamic.
Each business said they never hesitate to reach out with questions. Additionally, they utilize video and phone calls so that each employee has every resource they need to complete their goal.
Use of Phone and Video Calls
Jeff Oxford stated,
Having video calls as needed has been very helpful. We're very quick to hop on Google Hangouts to discuss the best way to solve a problem, answer questions, work together, etc. Even if we're not in-person, just seeing each other on video frequently goes a long way.
Using phone calls and video chats can build a greater sense of personal connection between coworkers that goes beyond the work itself.
Additionally, seeing each other face to face or voice to voice can prevent misunderstandings in the remote office space. Much can be lost in someone's tone of voice or body language by not being present.
Support Virtual 1-1
Each business stressed the importance of creating a space for their employees to have a personal connection with one another. Indeed, a universal trait between each business that we interviewed was a regular check in of a nonwork related nature.
Brian Toomey intentionally keeps his business small so that he can easily create remote worker happiness and connection. He will even pay travel expenses so people can come together in-person. He warned that it is not a scalable method, but he prefers a very personal business model that caps their company as a boutique consultancy.
Carson McComas works to build his company culture on a weekly and yearly scale. He has a Slack channel for his employees with a question prompt where they can share photos and stories about their weekend. Moreover, the company then does a Friday check-in to see how everyone's week went. He said, "We only hold a staff meeting about once per month, and it's typically just for fun - everyone answering a 'get to know you'."
Alex Oxford noted,
We host weekly 'social events' with different topics each week. Most importantly, we try to create a culture of openness where everyone feels safe to talk about what's going on in their lives so that we can support them the best we can. We do this by starting each weekly team meeting with 'How are you feeling on a scale of 1-10, and why?'. A little bit of empathy goes a long way!
Finally, Jeff Oxford explained that they are planning an annual meet up so everyone can be in person together.
Each of these examples shows a different way that each company works to help their remote workers feel connected to each other, which in turn helps them feel more connected to the company that brings them all together.
In a remote work environment, these methods are critical to developing a thriving company culture with a good morale.
Tools help everyone
Lastly, we asked our interviewees what tools they used to build team loyalty and company culture.
Meet Ups and Special Events
The first big common tool was annual meet ups and special events. Though many annual meetups were affected by the Pandemic, each company stressed that they were bringing back the annual meetup either through a corporate gathering or by attending a work conference together.
Sometimes just a special event or a gift can do wonders.
Jeff Oxford from 180 Marketing said,
We started doing beer tasting where we sent all remote employees a variety pack of beers from a bunch of different breweries. Then each Friday we would taste a new beer together while also just chatting about anything non-work related.
This also matches up with the survey talked about at the beginning of the article.
The Importance of Gifts
We posited the statement "I feel more valued because my company sends me regular gifts or care packages as an outreach effort," and 83.5% of people agreed with 60.7% of those answers being Strongly Agreed.
Often, the thoughtfulness of a gift can speak volumes to a person working remotely since it is a physical thing that connects them to the workplace and the people there.
Indeed, people like receiving gifts and tangible awards even in the remote environment.
Alex Oxford of TaxValet uses gift cards as awards every quarter for employees who have been "key players" and exemplified the core values of the business.
The gift physically connects people.
Surveys and Honest Feedback
Alex also talked about the important tool of getting honest feedback from his employees.
I...personally have a meeting with one random employee each week to collect feedback on what we should start doing, stop doing, and continue doing. This is a great opportunity to hear 'from the field' what changes need to be implemented in the business. It also serves as an opportunity to provide historical context and coaching to some newer employees.
This hands on approach helps him know how everyone in the company is feeling and work to make a better business for all his employees.
Carson McComas utilizes a survey for the same purpose.
I...ask them to fill out a very brief survey each Friday asking them to rate how they felt at work that week on a scale from 1 to 5 with an optional field to explain why. This has helped me be better in touch with any concerns I may not otherwise be aware of.
Tools such as these surveys and work check-ins are crucial to a company culture of honesty and transparency.
Transparency of the Entire Business
That transparency can also be an impactful tool on a grander scale.
McComas and A. Oxford both stressed how being a transparent company with their employees (with regular updates on the state of the business and company access to profit and loss statements, balance sheets, etc.) communicates the culture the company wants to create through its open honesty.
They take the time to make sure each employee understands their benefits and the resources they have for their professional and personal needs.
Doing the Research to Be a Good Boss
Lastly, Brian Toomey pointed out the time he takes in learning how to be a good boss and work with people. Instead of just focusing on the business, he thinks about the cognitive psychology and the personalities of his remote workers. This helps him avoid micromanaging and set each team member up with the skills they need to tackle the work together.
The Takeaway
Seeing each remote worker as a person and a pivotal member of your team can be one of the most important ways to build the culture of your company and create a loyal, trust-filled work environment.
Each tool and method used by these businesses highlights the capacity remote office based work has to increase employee happiness and benefit the people that make a business.
And...sometimes a gift never hurts anyone.
Create Remote Worker Happiness and Connection Today
Remote work is a viable, sustainable medium for a successful business with a thriving company culture.
It has the ability to improve the lifestyle of the worker. They can still experience happiness and connection to the company they work for without a shared physical space.
Companies that work hard to create a feeling of connectedness and community utilize a variety of different tools and methods to sustain their remote workers.
Sam Di Nardo is an author for Dayspring Pens, where she has honed her expertise in ballpoint, rollerball, gel and fountain pens since joining the team in 2018.

From her initial role as an Engraver to becoming the Production Manager, Sam's journey has been marked by her passion for the history, manufacturing, and the unique value of gifted writing instruments.

A graduate of Regent University with a degree in English Literature and a special interest in Old Norse literature, dive deeper into Sam's world and discover why she's your trusted guide in the realm of gift pens.